A few weeks ago, we decided to take a step into the future. We had seen enthusiasm across the world when it came to web3. But the more we spoke to founders the more we realised that young, first-time entrepreneurs were struggling with the same set of problems that web2 companies had to face. They needed help to find the PMF, identify the right problem set, and find mentors. 
At Together, it's in our DNA to give back to the startup community. A cohort-based bootcamp is a great solution to get early-stage founders the firepower needed to manoeuvre the startup rollercoaster. So, three months ago, we launched our bootcamp. Our ambition is to help founders find the right fit and then help them scale. In exchange, we wanted nothing. There was no exchange of cash for equity or expertise for equity. It's all to help build India into a product nation. 
The culmination of this bootcamp will be in a community showcase on the 20th of October. If you're interested in meeting these companies, sign up here. 
Let's move on to our stars. Of the 70 companies who applied to be part of our cohort, 10 were shortlisted. Let's introduce you to them.
ROOT 
The foundation of Root is a belief that art and culture are the heart and soul of humanity. 
Since its inception, the company has focussed on the enhancement of the creator economy, but from the point of view of the creator. Initially, Root was built as a space for artists to showcase their digital works or Non Fungible Tokens (NFTs). 
But when Nitin Shaji, Sachin Iyer, and Vishnu Satis started working with artists, they realised that the artists did not know how to monetise their work. There are marketplaces available but they get crowded, and those already popular get more attention. The problem Root set out to solve suddenly became bigger. It was about providing space for art, helping artists monetise their works, and allowing creators to interact with their fans and other creators.
On the very first day of the bootcamp, Nitin told us their ideas could be dismissed as lofty, but they wanted to push humanity forward. Nitin says interactions with Subhendu left a mark on the Root team. "Instead of being sceptical of our ambitions, we found a constant force of encouragement in Subhendu."
Community is at the core of building products in Web3. It's something every founder working in the space knows. But, Nitin says that while they were focussed on building a community, they were missing a nuance. "Something that Avinash said stuck home," he adds. "The size of the community doesn't matter. What matters is how engaged and invested they are in your project."
Crux Labs
Crux Labs is helping marketers discover, engage and track users. Any web3 project operates in two ecosystems—on-chain and off-chain. All the transactions between user wallets and protocol smart contracts happen on-chain. And so, wallet behaviour has become a user's "identity". The complexity of on-chain data has made understanding user behaviour difficult for Web3 marketers. It requires navigation through complex tech, which is hard. And often results in unpredictable and unscalable marketing efforts. 
When Atharva Padhye, Himank Jain, and Prabhat Singh started building Crux Labs, their primary focus was simplifying on-chain data. They wanted to do that by giving users an analytical dashboard. As they started working on their idea, they realised that their work can't end with the simplification of data. Insights were not enough; they had to be backed by action. And so, their focus shifted to marketing—the most important part of analytics. Therefore, Crux Labs is building a user acquisition platform that will help with understanding and analysing data, and user discovery and targeting.
"Coinbase's Asad Abrar helped us understand the nuances of building a web3 product and the grassroots challenges faced by the community," says Atharva. 
Crux Labs started with solving marketer problems but is now reimagining the entire market through the lens of a community. 
linkDOT
linkDOT, as the name suggests, is linking the dots between organisations and contributors. It is building a unified reputation profile for web3 and is a certificate of contribution NTT (Non-Transferable Tokens) minting tool for communities, platforms, and organisations to recognise knowledge, experience, and skills. 
The idea began with a simple and rather personal understanding that reputation on the internet is skewed. The founders had multiple experiences to prove this thesis. Aju G Nair, the co-founder of linkDOT, had been building innovation ecosystems for the past five years, where he learnt that 9 out of 10 people make fake or exaggerated claims about their skill sets and achievements. Vijin Govind C.K, a full stack artist and head of design at linkDOT, encountered similar issues in the art world. They realised that while digital resumes reward freshness and discoverability, they ignore integrity. linkDOT is trying to change that. 
During one of the sessions at the bootcamp, Aadarsh KS, co-founder of linkDOT, shared an anecdote with us. While linkDOT was looking to create a whitepaper, the founders researched several profiles and still ended up choosing a completely fake profile for the job. 
linkDOT, a credentialising platform for Web3, will make contributor discovery faster and easier for all. It will do this by enabling communities to mint proof of active contribution. PoAC badges given to contributors will help recognise the work community members have done, thereby making it more visible.
The work linkDOT is doing is going to make Web3 safer and more reliable. 
Dygnify 
Dygnify is on a mission to democratise credit flow to small businesses. A credit infrastructure built on DeFi, its ambition is to connect digital asset investors to small business lenders. They believe that lending infrastructure built on blockchain will standardise lending by solving for operational inefficiencies, and building transparency, and immutability.
Dygnify founders—Surabhi C and Nishant Nigam—have a thesis: to unlock real value, DeFi has to solve real-world use cases. They think that the layers of infrastructure found in the on-chain and off-chain world should be built for credit enablers. 
During a bootcamp session, when we asked them to make a case for Dygnify, Nishant Nigam gave us an in-depth explanation of the work Dygnify is doing. Their work is a marriage of two entities—crypto investors and non-bank lenders. 
Here's what they are trying to achieve. On one end are crypto investors, who want to protect their holdings from crypto volatility as they diversify into asset classes. But find that there are very few such investment avenues available to them.
On the other end, there are non-bank lenders lending to small businesses. Non-banks face a funding crunch because banks are their majority source of funding, and banking liquidity primarily flows to large corporations and governments. If this is not enough, the borrowing process is operationally intensive, opaque, and fraught with data inconsistencies.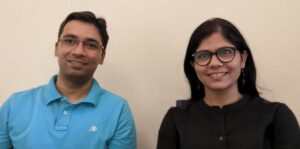 These two problems can be simultaneously resolved. Dygnify is doing that by building infrastructure to connect crypto investors to these non-bank lenders and providing an additional source of liquidity. In short, Dygnify is trying to revolutionise the growth cycles of MSMEs by making funding accessible, and thereby granting them the dignity they deserve.
StreamMoney
StreamMoney is working towards building the future of NFTs. They think that there will be a utilitarian aspect to the next set of NFT adoption, and so they are building a protocol layer for digital assets where conditional ownership of the asset can be transferred. 
StreamMoney had started out as a payment streaming protocol but found key protocols have captured the major adoption markets—payroll, token vesting, and self-repayment.
As serious gamers, Yugal Chittara and Piyush Chittara were aware of the existing game asset rental system in web2 gaming. So, they began looking into protocols that would allow partial ownership of tokens. And realised that such a thing did not exist. More research told them that the absence of such a protocol meant that developers had to put in intensive resources to build protocols that would enable renting, membership, subscriptions, or ticketing.
This lack triggered them to solve for conditional ownership standards on web3. With the metaverse quickly becoming the next destination on everyone's roadmap, NFT assets will see an increase in demand. Here's how StreamMoney hopes to solve the problem: Token owners on StreamMoney will be able to wrap their token with a utility Smart Contract or create a new token that comes with a built-in utility transfer function. Much like any other asset/property that is given on a lease, the NFT owners get to set parameters for the conditional ownership of their token, safeguarding their interests.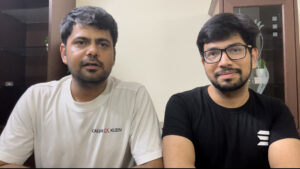 With community-building ideas at its core, StreamMoney is trying to establish the sharing economy on web3. As Yugal puts it, "there is a rise of the sharing economy in the physical world. Why should web3 be left behind?"  
Safient
Safient is trying to help you keep your secrets safe. A thing one always worries about is what will happen to all your assets and valuable documents after your death. This worry is especially profound when one is dealing with digital assets. Self-custody of a crypto asset and its information is a challenging task because no centralised agency will register them as valid financial instruments. 
Therefore, there is always a risk of losing data and money. Safient is building a solution to securely manage all the critical information in a non-custodial way to help recover or inherit the assets at the right time.
The Safient founders—Koshik Raj and Rajiv Singhi—were strictly building a crypto asset inheritance protocol. But the more time they spent on web3 the more they realised that their work had scope outside of crypto in the entire digital asset ecosystem where their mechanism could address much larger use cases. So they pivoted to a more generic digital secret recovery protocol.
They are doing this by allowing users to create safes for wallet seed phrases where beneficiaries can be added anytime. The added beneficiaries can make claims on the safe anytime, and a trustless safe guardian will help them with the recovery after verifying the claim. 
Web3 is new and mostly uncharted territory. And Safient is moving in with humility and this knowledge in mind. As Rajiv puts it, "Crypto is in its early stages, and no one is building the perfect solution yet. So we need to learn from each other.
Read on to know more about our other cohort members!