Today Together is delighted to share that we, along with our good friends at Venture Highway & Global Founders Capital, have partnered with Achu, Sath & Suman to solve what comes most naturally to them, recruitment.
Kula is a recruitment automation platform built to empower recruiters at hyper-growth companies to drive recruiting on autopilot like never before.
We all know how tough hiring is in today's times. Recruitment is the top strategic priority for companies across all spectrums of growth. The most coveted talent isn't applying for jobs anymore. These candidates need to be sourced, engaged, and catalyzed to even begin the evaluation process. Much like how the sales department functions today. This along with the "Great Resignation" has created a massive supply-demand mismatch. Recruiter's lives have never been as difficult as they are today. From finding the right candidate via different sourcing mediums to running the process across various channels, all while ensuring the candidate has a great experience, is not just painfully tedious; it also takes the focus of recruiters away from actually recruiting. The fact that there is no dedicated solution designed for recruiters means that they are juggling with ten different tools at any moment, making work highly inefficient.
Before we jump into how Kula solves for this and magically improves the lives of all recruiters, it is essential to shed some light on what makes Kula work. Achu, Sath, & Suman, the founders.
Achu is the true definition of a founder obsessed with one problem statement throughout his life; Achu eats, sleeps, and dreams recruitment. In his close to 10 years of professional experience, building leadership teams at companies like Stripe & Uber, and also scaling the recruitment functions at Practo & Freshworks, Achu has seen & done it all. This deep domain expertise — a clear-cut unfair advantage — accompanied by the marvelous engineering skills of Sathappan M & Suman Kumar Dey, who have previously built and led the engineering functions at high growth startups like Grab, Salesforce & Freshworks, is what made us super excited about Kula.
Coming to the problem statement
Teams globally are struggling to both hire new team members and hold onto what they have got. The medium tenure of employees across the crème de la crème SaaS companies is at 1.5 years resulting in an ever-increasing dependence on the HR function. The function, which perhaps has been amongst the least empowered of them all. While other business functions like Sales, Marketing, finance, etc. have undergone transformational changes facilitated by technology, recruitment teams are still using outdated & inefficient solutions.
While many tools exist to solve specific problems, these are all systems of records, designed ages ago, working in siloed ways, thereby limiting any collaborative and intelligent actions. We decided to look at the HR function a bit more closely and found that it has had to grow 15% faster than all other functions to keep up with the growing need of their organizations. High-time someone solves this and empowers recruiters to recruit and not spend time doing mundane, operational stuff.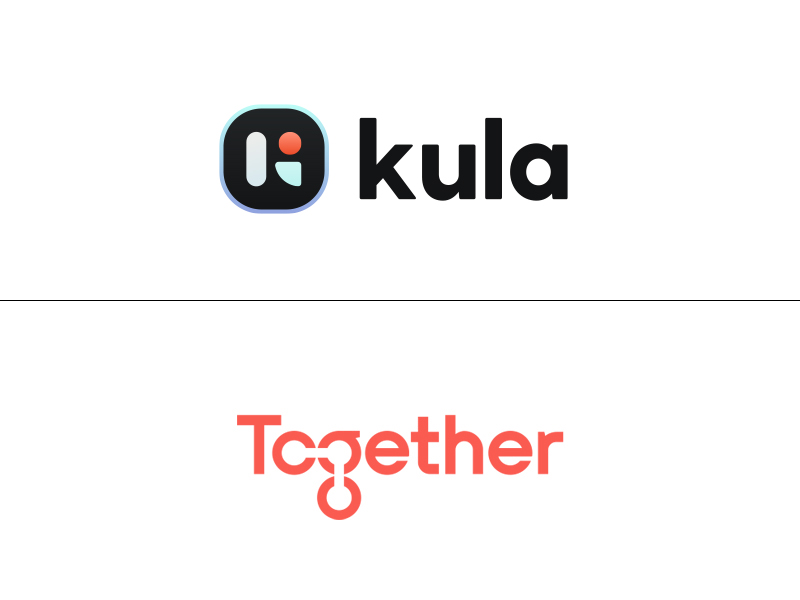 Enter Kula
Kula brings together the candidates spread across Linkedin, GitHub, Spreadsheets, email inboxes, and employees' personal networks on to one single platform, thereby giving visibility on talent pipeline at all times. It enables recruiters to directly reach out to best-fit talent and automate the workflows through smart nudges via multiple channels & touchpoints. Kula not only frees the recruiters' bandwidth from mundane tasks it also improves the candidate experience during the process.
Kula also makes it effortlessly simple for employees to refer new talent to the organization. Employee referral is globally considered as one of the most dependable channels of recruitment. However, the broken systems of referring candidates add more inertia to the process instead of mitigating it. Through Circles, Kula empowers recruiters to leverage the collective network of their internal teams, thereby enabling the leadership to have a predictable, reliable view of their talent pipeline at all times.
We have been fortunate to partner along with Achu, Sath, and Suman in their journey of solving one of the most critical challenges associated with scaling companies today. It has been a pleasure watching them closely as they set out to empower recruiters globally. Here's wishing them great success ahead.
– By Shivam Rajvanshi & Manav Shah.