For those of you who have been following our work, you already know about our BUIDL Together bootcamp. For those who have joined us today, it's a concept we came up with as a way of giving back to the startup community. We launched this bootcamp three months ago to help founders find the right fit and then help them scale.
We sent out a call for applications and it received a tremendous response. However, we could only choose 10 companies from the 70 who applied. In the first part of this series, we introduced you to six young companies that participated in our bootcamp. 
The culmination of this bootcamp will be in a community showcase on the 20th of October. If you're interested in meeting these companies, sign up here. 
Meet the rest of our cohort. Meet our four new stars.
Proton
With the new wave of the internet being governed by web3, there are more and more decentralised apps being built every day. Mohit Jain, Vibhu Bahuguna, and Gravit Khatri spotted a need in this space and started building Proton. 
Proton is creating infrastructure for DApps to create Smart Contract Wallets to onboard the next wave of users. This infra will help DApps developers bundle multiple cross-chain transactions. Every contract on the blockchain requires gas. Proton is also offering conditional sponsoring of gas to increase conversion rates. 
With a focus on improving user experience, Proton is abstracting multiple layers of blockchain. This makes the experience seamless, all the while keeping everything non-custodial, trustless, and secure for the end users. 
But this is not how the folks at Proton started. "Earlier, we were building a DeFi product, which stopped making sense in the bear market," says Mohit. But this is only one part of the reason. There is a hint of altruism in their motives. Or as Vibhu puts it, "rather than just a play on the speculative nature of crypto-currency, we principally wanted to help make the blockchain ecosystem better." So, they put their minds together at spotting areas they could help improve, and Proton came into being. 
Gravit said to us during a session that "it was psychologically comforting to be surrounded by the web3 tribe where everyone is there for each other."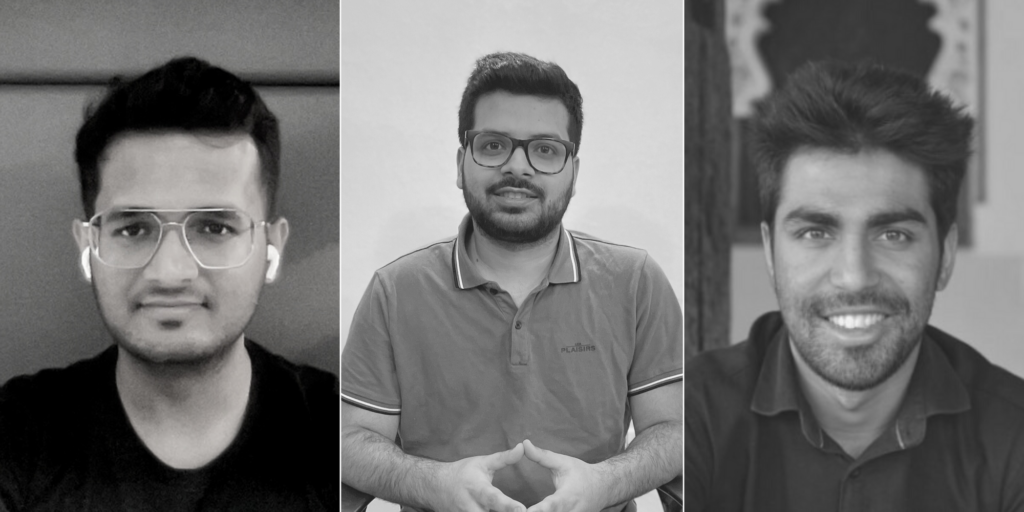 We saw in them a resounding faith in building Proton, not just for their personal gains, but for the community. 
StationX.network
StationX is building the future of ownership. They are creating an ever-expanding ecosystem of decentralised autonomous organisations (DAOs), pools, and digital communities that will govern their assets together. Pranav Yerabati, Rishav Bajoria, Subham Sengupta, and Toshit Som believe DAOs will soon be known as the biggest invention of this time. "When people put their capital together towards realising a shared vision, what we get is nothing short of disruption," Pranav says emphatically. 
It is this faith in DAOs that drove the founders towards building StationX. Pranav explains the problem. While people are regularly forming DAOs, they are doing this without the presence of any tools to help them manage their pools and govern them efficiently. "To this day, most communities manage their treasuries on a member's private wallet and take decisions on platforms like discord and telegram. And they keep track of transactions on spreadsheets. None of this is streamlined, all of this is inefficient," he says. 
This is where StationX steps in. It is a protocol that enables anyone to start and manage decentralised permissionless pools/DAOs. That too in under 60 seconds. StationX offers a powerful financial experience where one can create communities, set their own rules, hold all assets in one place, and manage all activities in real time.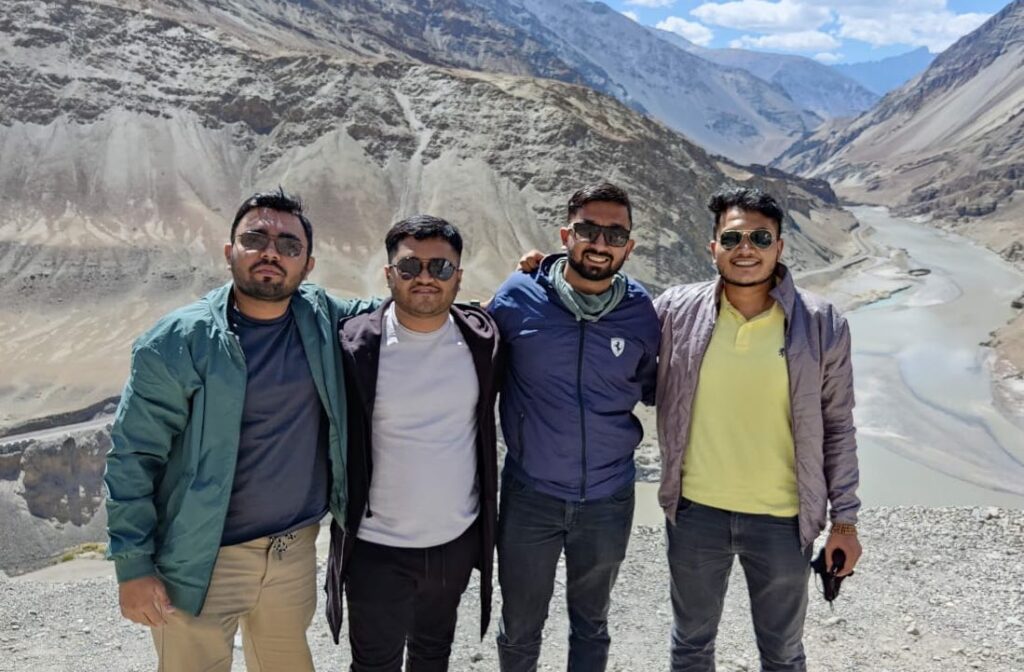 When we met the founders, we saw in them an eagerness to bring these communities together on their station. DAOs are going to change the way businesses are done. This is their faith. With a focus on Investment DAOs, StationX is looking forward to its Private Beta.  
TRIKL
TRIKL, in the words of its founders — Shalu Panwar and Raushan Sharma, is a movement to empower creator communities. Its goal is to help them better engage with their communities on-chain and gamify their monetisation using the Engage-2-Earn model. Shalu, co-founder of TRIKL, explains the motivation behind TRIKL. We live in a world that is prone to censorship. "Even the US President's account can be suspended any day," she says. In this environment, "content creators are being forced to sell their data, and platforms are charging high commissions for the same."
This is a big problem. And TRIKL is solving it by using the best web3 tools to build a censorship-resistant community on-chain. But, as Shalu points out, it's not all that TRIKL is doing. "We're also enhancing engagement with Engage-2-Earn capabilities, providing easy monetization, and charging lower commissions than the competition," she adds. 
TRIKL allows creators to easily host their posts, blogs, newsletter, and any other form of media in decentralised networks, as they remain censorship-resistant, own their data, and boost their creations.  
While their goal always was to help communities on decentralised networks to learn and engage in a profitable manner, they hadn't landed on what communities yet. In fact, in the early days, they had started by focusing on trading communities. But the more time they spent in the web3 spaces, the more they realised it was really the bloggers and the newsletter writers who were leading knowledge sharing. This is how they landed on TRIKL.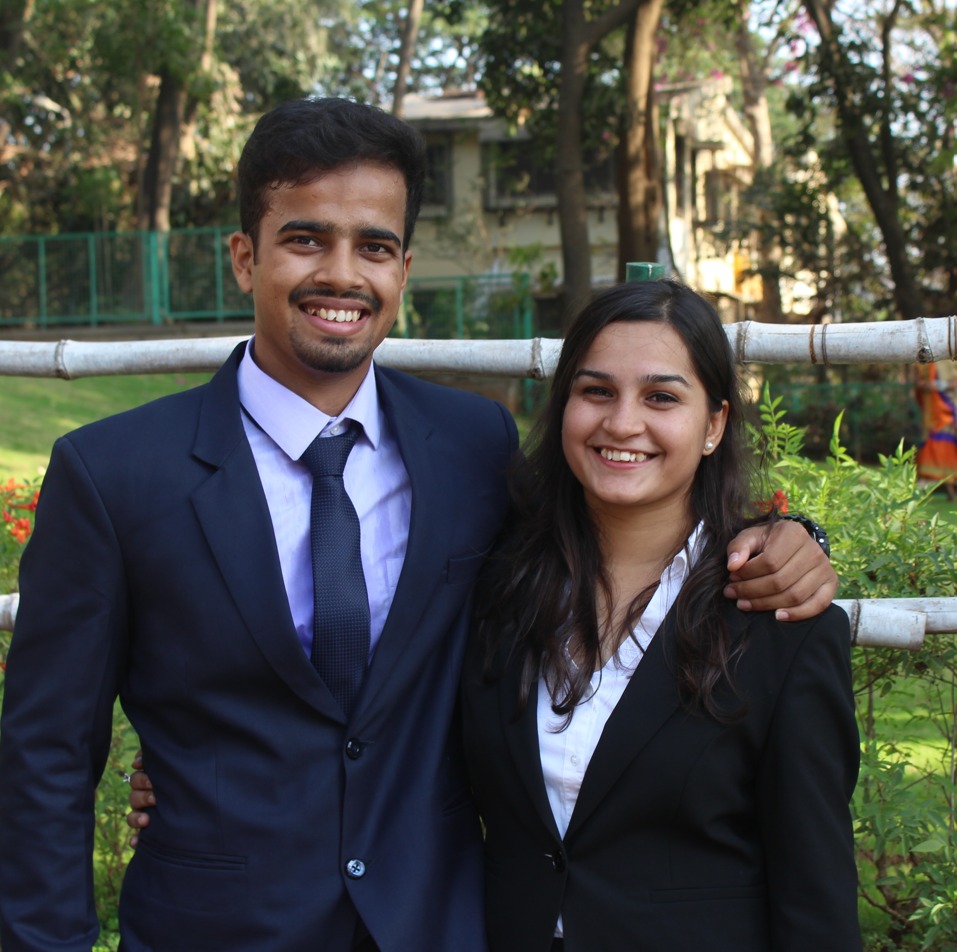 We saw the team chat up Subhendu, who, they admit, has helped them in more ways than one. At Together, we have always maintained that new founders need to be involved in their companies at all stages. And this is what Shalu says their lesson has been from the bootcamp. A founder needs to be in all places, and do everything—be it product building, talking to customers, making iterations, or studying the market. This will build unwavering faith in the product and help you "not get overwhelmed while doing all this." 
MetaWork
Web3 will uproot all traditional structures of organisation. MetaWork founder, Saksham Jain, is building his DAO with a new economic model in mind. He believes that the participation of diverse groups of people—core teams, community contributors, and freelancers—will build companies of the future. For such organisations to run and collaborate seamlessly, a suite of layers for communication and collaboration will be required. MetaWork trying to reimagine the collaboration layer in Web3.
Saksham says he started building MetaWork to solve a core problem of talent communication and realised that the answers were right in front of him. He needed to use the interoperability offered by blockchain to build a complete suite for the users where it would be possible to integrate web2 talent search features—LinkedIn, Twitter, Discord—on web3. "Developers would be able to utilise the tech we have built and take the benefit of the interoperability of blockchain," says Saksham. This is how he arrived at MetaWork. 
What really triggered Saksham towards building MetaWork was this desire to improve the experience of communities. So, MetaWork allows companies or teams to onboard their Twitter, Telegram, Discord, or Slack communities on MetaWork to get a full web3 experience and, well, prepare for the future of the internet.   
MetaWork offers decentralised storage for the privacy of files and chats. There is also the feature of wallet encrypted communication, where private and public chats are synchronised in real-time across all users, authenticated with wallet signature.
While the idea in Saksham's mind was always strong, and he already was working towards his goal with enthusiasm and dedication, he says the bootcamp made him realise how important it is to build a strong team and to choose the right people.