Almost all engineering leaders have stumbled upon this problem during the pandemic. There's no way to determine how efficiently their developers are spending their time. How should these leaders decide work allocation, or manage projects and feature releases when their team is split across locations? Unlike other functions that have evolved to solve problems backed by data, some engineering teams still make decisions based on intuition. Sudheer Bandaru wanted to fix just this and that is why we invested in Insightly Analytics.
In a time when efficiency is paramount and capital is as precious as it comes, tools that help companies deploy engineering talent effectively will be worth their weight in gold.
Insightly came on our radar when Sudheer was introduced to our colleague, Avinash, by a common friend. Avinash tells me how impressed he was by Sudheer's conviction in his ideas. So convinced was Sudheer that he gave up his life in the US and moved to India. Avinash almost immediately put him in touch with Pratyush (a.k.a PC). PC tells me that their first meeting was scheduled for 45 minutes. The meeting lasted 90 minutes. The two jammed, spoke about things and got along immediately. Now, in meetings, Sudheer often refers to PC as his secret co-founder.
Insightly has an objective database that aligns teams across an organisation and allows them to speak a unified, minimal language that is backed by solid data. Its no-code setup requires no inputs from developers. Organisations can see insights across engineering teams in minutes.
But it was not just the product that Sudheer was building that impressed us. The fact that he had managed to find champions at a very early stage was one of the reasons we knew we had to add Insightly to our network. When we spoke to Sudheer, he had raised $400,000 from angel investors, who were tech leaders at almost every FAANG company. Everyone wanted to try his product. And all of this pre-MVP. His commitment to "build in India for the world" spirit was the cherry on top of the cake. And that's when we knew we had a winner on our hands.
The origin story
Sudheer was always meant to be a founder. We feel his entire life was leading him to this moment. He had worked at organisations such as AT&T, Merrill Lynch, and Hewlett-Packard. He then moved on to be the director of engineering at a markets informational resource website publisher that was later acquired by Bankrate. It was here, and at his next role at Shortlist Professionals where he was a founding member and CTO, that Sudheer learnt the pain points of managing diverse engineering teams across countries and continents.
These were not just questions Sudheer was facing as a leader. The more he spoke to the wider industry, the more he realised this was a common problem. It got worse when the pandemic forced people to go remote. There was little to no way for organisations to objectively see how efficient their engineers were.
He began to hack a solution that provided data-driven insights, and used it for his own company. He got a couple of CTO friends to try it. They seemed excited. This expanded to a larger network of technology leaders at large organisations liked the idea, and Sudheer realised this couldn't be a side project anymore. He began to raise his first angel cheque.
Within six months, Insightly has gained customers from across the spectrum. It has companies with 40 member teams to billion dollar behemoths with over 500 developers spread across the world. The product's strength is how nimble it is.
The market
Together has a strong thesis when it comes to the devtools segment. A report by Stripe found that software developer inefficiency can have an impact of $3 trillion in global GDP by 2028. The pandemic meant more and more companies went remote, and were using more tools than ever before for different tasks. The challenge has been tracking developer activity and productivity across these tools and logged data. Insightly solves this problem for its customers.
Engineering leaders across the board did not know whether they were efficiently using their engineering teams. They didn't know if the processes that they were setting up were efficient enough. There were questions he saw engineering leaders have no answers to, over and over again. Is your team getting better or worse over a period of time? When do they need to hire people? When do they hold off on hiring people?
The tech talent war is a global problem, affecting not just technology focused industries, but those across the board. A 4 million full-time developer shortage is expected to hit the global markets by 2025. Finding quality talent to build great products has never been easy, but in the current market, just hiring good talent is not going to be enough. To retain and maximise developer output, companies have to find a way to measure developer productivity in the siloed data across different tools. They need a single pane of glass like Insightly that gives you visibility across your most commonly used developer tools.
Developers are the most important resource a company has and they take up the job with their passion to build things. But as per multiple reports, the average developer only spends up to a third of their time in a day building software. This isn't ideal.
Before the pandemic, developers relied on the proximity of their colleagues and managers to work through things like collaboration, fixing dependencies, adhering to processes and more. But the pandemic induced remote work meant all of this is being done via asynchronous collaboration tools like Zoom, Slack/Teams, Jira and Github. This is causing a lot of interruptions and the throughput of the developers is actually less than the usual one-third.
A quick scan across the developer tooling landscape shows that there's been a lot of investment in tooling that allows developers to code faster allowing them to accomplish many more things right in the developer workflow. Interestingly however, all of this is focused on the third of the time developers spend programming. We believe it is paramount to invest in the workflows in the remaining two-thirds of their time to increase the throughput of the developers.
This is why we invested in Insightly to help engineers in the company surface insights from the entire software development lifecycle and enable organisations with workflows to fix them.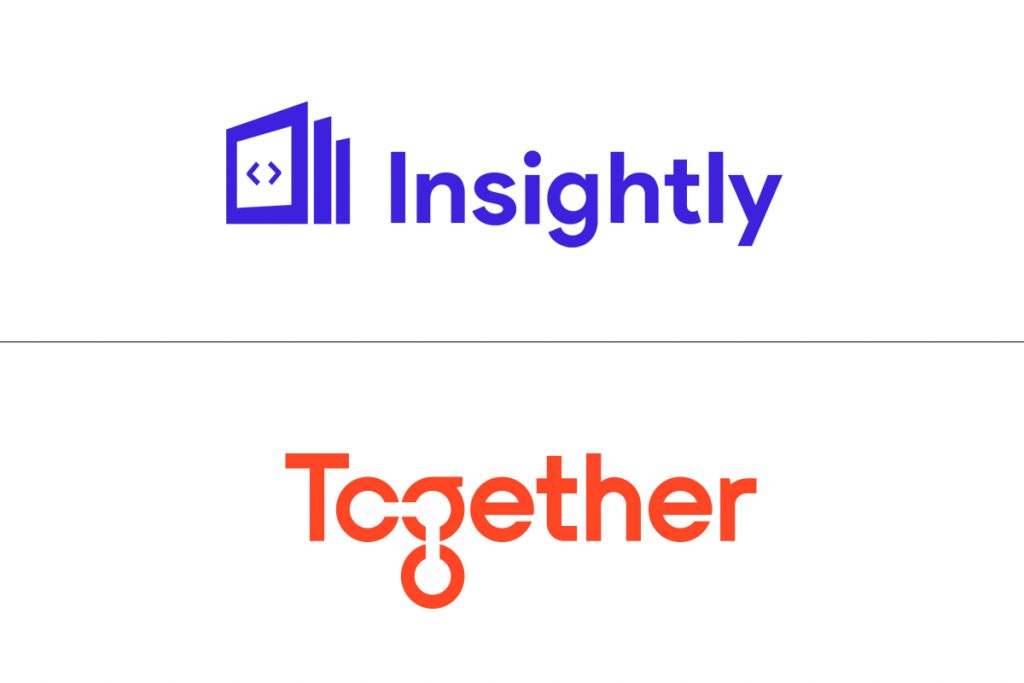 At Together, it has always been our philosophy to invest in companies that work towards solving actual problems that make developers' lives easier and help them focus more on actual, productive work. All this is why we are truly delighted to welcome Insightly to the Together family.
To learn more about Insightly, check their website here.
— With inputs from Pratyush Choudhury.