Over the years, we've realised that the link between developers and customers is often tenuous. When a customer doesn't like something, the product manager knows. But by the time the problem is conveyed to the developer, the nuance is lost. To build companies that can weather storms, be innovative and be customer-first, this link needs to be strengthened. Vishalini Paliwal and her team are trying to build just that. And to that end, we've decided to invest in Zipy.
A company's ability to constantly innovate and stay ahead of the curve will set it apart from the rest. In a competitive market, even marginal gains can lead to large wins.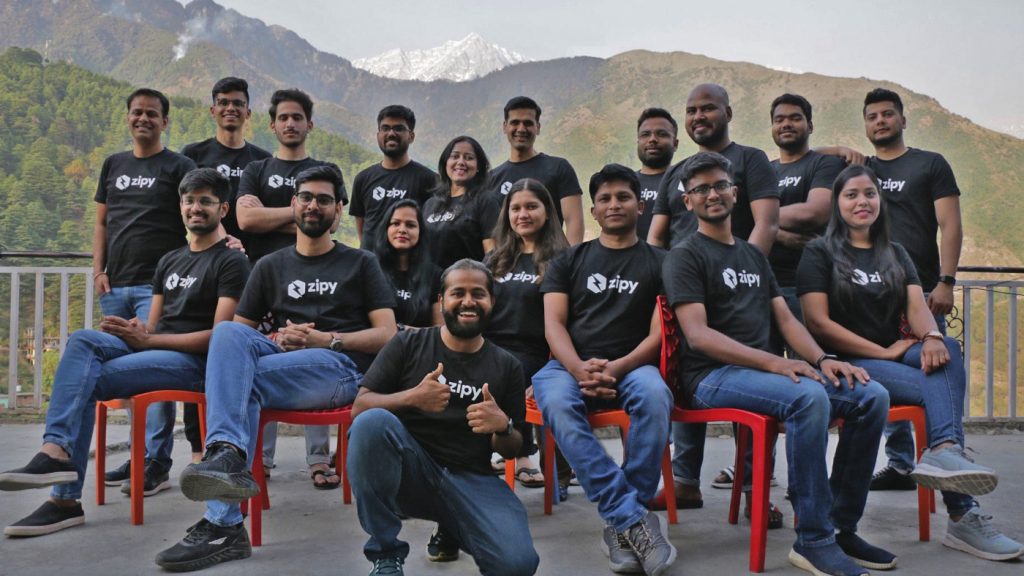 Zipy has been on Together's radar for a while. We had first learnt that one of Mindtickle's product managers was planning to start off on her own. We were intrigued. So, we started investigating and found out that it was Vishalini. We had heard of her before. She was regarded as one of the most impressive product managers at Mindtickle. Soon enough we learnt of Zipy running customer surveys. And that customers were clamouring to buy Zipy's product, even before a line of code had been written. All this excitement, and that too pre-launch. We knew we needed to talk to Vishalini.
We met her on Zoom. Just 30 minutes into the call, we knew we had a winner on our hands. While her product is extremely impressive, it is her passion that caught our attention. Her mission is to be the best version of herself and that translates to her work as well. The fact that she and her team are trying to find lateral answers to questions sealed the deal for us.
For Together, it's not the product but the founder and the team that take precedence. Vishalini and her team are able to consistently think laterally. There's a reason behind their ability to imagine solutions many can't. They all come from a world of abstracts. While Vishalini introduces herself as a founder, she believes she is an artist and dancer first. She has travelled to France and Rome to learn from figurative artists. She admitted to us later that she sought out mentors and teachers so she could understand art on a deeper, more philosophical level. She often throws herself into her passions. She once flew to LA, just to attend a class with a teacher she wanted to talk to. And this has been building since she was a child. An accomplished dancer today, her competitive spirit developed as a child when she began participating in several dance competitions.
Her product and growth leader, Karthik, is a trained Carnatic musician, and a filmmaker, and has written scripts for a web series and a film. As a result of their longstanding history with the arts, the duo thinks deeply about product aesthetics. And know that UI plays a role in customer retention. Every person in their team brings a special energy to the table. A creatively ambitious team of thinkers, it is almost like they were destined to come together.
The story
The seeds of Zipy were sowed early in Vishalini's life. She graduated from IIT Roorkee and joined Motorola. Here, she would spend hours solving customer problems. While she was a developer, she could never understand what the customer really wanted. She would meticulously comb through the logs, trying to decode what may have triggered the customer to log out. Things changed when she became a product manager. She started to look at the product through a customer lens. Even then she knew there was a gap between how she interpreted a problem and what the developer saw. This gap needed to be bridged.
But the idea germinated years later. During pandemic enforced lockdowns, Vishalini quit Mindtickle to focus on being an artist. She would be locked in her studio painting for days. While she enjoyed the practice, the thrill of working with others was missing. She knew she wanted to work with people. She started consulting with startups, trying to help them grow and scale in unusual times.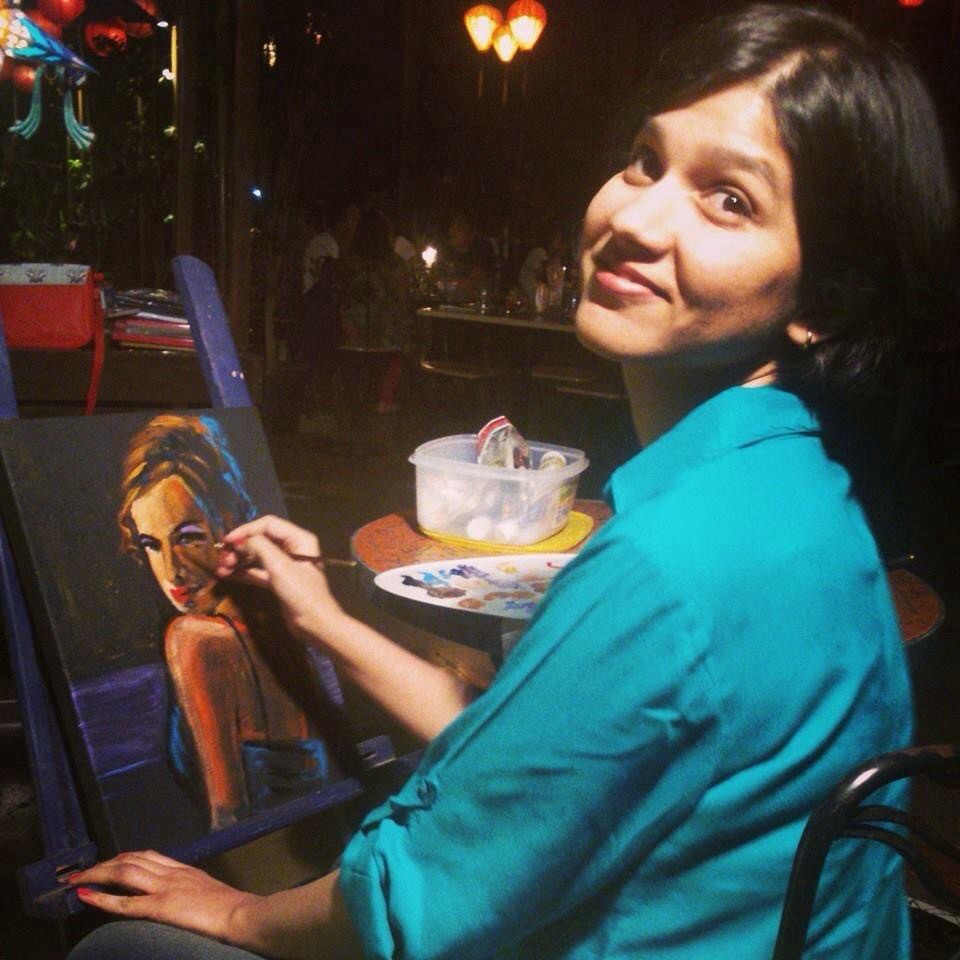 She toyed with e-commerce and D2C ideas, but none of them excited her. And then it struck her. What if there was a platform to help developers? Her mind went back to the time she was a developer at Motorola. She remembered one Diwali night. While the rest of her friends and family were celebrating, Vishalini was glued to her laptop trying to untangle logs. But to build this idea into a business, she needed a team.
Karthik and Vishalini had been friends and colleagues for years. Karthik looked up to Vishalini as someone who would use art to solve problems in technology. He had often tried to use design and filmmaking when imagining products too. He was on a break at the time. And when Vishalini reached out with the idea of Zipy, he didn't want to pass it up.
And thus Zipy started to take shape. Zipy is now a self-serve SaaS platform that helps software teams proactively identify priorities and debug critical customer issues in real-time. This is done by combining session replays, error monitoring, and intelligent insights in a unified platform.
The market
This is an important time to lean into the dev tools market for Together.
Increasingly, every company in the world is a software company. And product experience has deep connections to business outcomes. Debugging customer-side issues has a lot of redundancies built-in and it involves a lot of guesswork on the part of the developer.
Developers use different tools and stitch together results from these platforms to estimate where the code may have broken down. Each tool exists in a silo and the interoperability between them is low. This means that developers spend more time making sense of data. This can often lead to errors and even impact efficiency.
Another factor affecting efficiency is automation. The ambit of a developer's responsibility has grown. It is not just their job to ensure the smooth functioning of a product but also cater to downstream problems such as scalability, security, and privacy. This is not a problem that exists in a vacuum.
Currently, there are, according to Together's estimation, about 27 million developers in the world working on different projects. For context, that is roughly the population of Australia. And the more we spoke to people, the more we realised that this is a pressing issue within the software industry. Developers are overworked, and that impacts everyone — the companies and the customers. Zipy, because it offers solutions to this problem had our ears from the very beginning.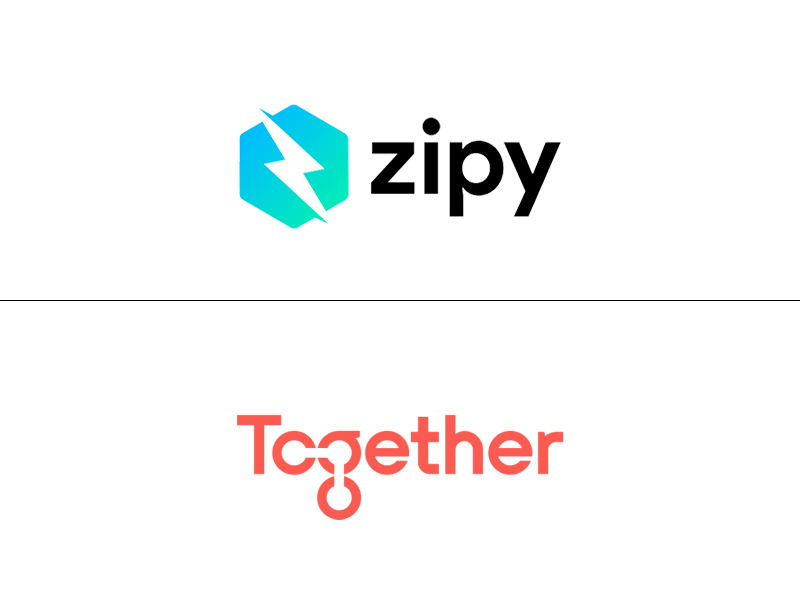 At Together, we want to invest in products, platforms, and tools that will make the life of developers easier and allow them to spend more time innovating. And it will also make the companies more efficient.
All of this formed an impressive mix as we took the call. We're truly delighted to welcome Zipy to the Together family. Check out this video to learn more.